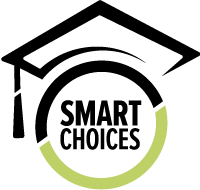 The WIAA is proud to partner with Gesa Credit Union, the Dairy Farmers of Washington and Les Schwab Tires to present the Smart Choices Scholarship Program. The 2024 Smart Choices Scholarship Program awarded three $5,000 scholarships and 12 $1,000 scholarships to graduating seniors from WIAA member high schools for excellence in athletics/activities, academics, leadership and community service throughout their high school careers. This application is launched annually in the fall. 2024 applications are due by 11:59pm on March 15th, 2024.
2024 SCHOLARSHIP APPLICATION DEADLINE
Applications must be submitted by 11:59PM on MARCH 15TH, 2024.
SPONSORS
In conjunction with the Washington Interscholastic Activities Association (WIAA), the Smart Choices Scholarship Program is sponsored by Gesa Credit Union, the Dairy Farmers of Washington and Les Schwab Tires.
APPLICANT ELIGIBILITY
Person applying ("Applicant") must, as of SEPTEMBER 1, 2023, be enrolled as a full-time student in a WIAA member high school, in good standing, in grade 12, with a minimum GPA of 3.0. Applicant cannot be on suspension or other disciplinary probation imposed by the school or school system at any time during the 2023-24 school year. Scholarship recipients must graduate at the end of the regular 2023-24 school year and enroll as a full-time student at a college, university, community college, trade or vocational school for the 2024 Fall semester.
Applicants cannot have been arrested, charged with, or convicted of any crime. Applicant cannot be opposed to dairy product production or practices based on social or personal choice regarding animal welfare or nutritional beliefs.
Employees, officers, directors, contractors, and agents of the WIAA (WIAA staff, Executive Board Members), Gesa Credit Union, Washington Dairy Products Commission, Les Schwab Tires (collectively, the "Released Parties"), and their immediate family (spouse, parents, children, and siblings and their respective spouses, regardless of where they reside) or members of the same household of each, whether or not related, are not eligible to be an applicant. Sponsors' decisions with respect to whether any Applicant meets the eligibility requirements set forth herein are final and binding.
TO APPLY
Applications can be submitted by 11:59PM on MARCH 15TH, 2024 by following the instructions provided. Application Form includes personal information, athletic/activity information, academic information, leadership, and community service details, and an essay question . All essays must be the sole, original work of the Applicant. Only one (1) entry per Applicant. Sponsors will not be responsible for incomplete, lost or late entries. All materials submitted by Applicant become Sponsors' property.
Applicant warrants and represents that information submitted with the application is true and verifiable, including, without limitation, all activities, honors and accomplishments of Applicant; that the essay is an original work and that it has not been previously published, won previous awards or been submitted in other competitions; that Applicant owns or otherwise controls all of the rights to the application materials; and that the Applicant's application does not violate any law, regulation or any right of any third-party. Sponsors, in their sole discretion, reserve the right to disqualify any application they deem to be fraudulent, obscene or otherwise not in good taste.
Applications may not defame or invade the publicity rights or privacy of any person, living or deceased, or otherwise infringe upon any person's personal or proprietary rights. Sponsors reserve the right, in their sole discretion, to disqualify any application at any time in the event it is determined that the Applicant has not complied with or abused these Official Rules. Sponsors reserve the right, in their sole discretion, to independently verify the accuracy of all information provided as part of the application.
SELECTION OF WINNERS
Officials from the WIAA, Gesa Credit Union, the Dairy Farmers of Washington and Les Schwab Tires ("Selection Committee") will judge applications and determine scholarship winners according to the following criteria:
Athletic/Activity Excellence (30%)
Academic Achievement (30%)
Leadership (20%)
Citizenship/Community Service (10%)
Essay Originality/Creativity (5%)
Financial Need (5%)
PRIZES
The Selection Committee will award three (3) $5,000 Scholarships and 12 $1,000 Scholarships. Winners (and, if minors, their parents or legal guardians) will be notified in mid-April.
SCHOLARSHIP DISBURSEMENT
Scholarships will be paid directly to each Winner's designated college/university/school upon verification of enrollment in the Fall 2023 semester as a full-time student. In the event any Winner does not fulfill the requirements stated in this section, the Scholarship will be forfeited and Sponsors shall have no further obligation to the Winner. In the event a Winner has already won one or more college scholarship(s) for their freshman year, they are only eligible to accept the Scholarship Prize if the total combined value of all scholarships awarded and accepted does not exceed the greater of the financial aid limit imposed by the Winner's designated college/university/school for educational expenses or the actual cost of the educational expenses (i.e., tuition, room, board, books, and related fees). If the total value of the combined scholarships accepted by a Winner exceeds the specified financial aid limit or actual cost of the educational expenses, the Winner must forfeit either the Scholarship Prize or their other scholarship(s) to meet this limitation. The Scholarship Prize will not be awarded in any partial amount (i.e., less than $5,000). For student-athletes enrolling in NCAA member institutions, NCAA Bylaws governing financial aid from outside sources and other NCAA rules apply. Winners are solely responsible for compliance with NCAA rules and restrictions.
If, for any reason, a Scholarship is forfeited by a Winner, Sponsors reserve the right, at their discretion, to select a runner-up for the Scholarship as the recipient. Additional terms, conditions and restrictions may apply to the receipt and use of the Scholarship Prize and will be specified by Sponsors at time of prize notification. All federal, state and local taxes as well as any other costs and expenses associated with the acceptance and use of the Prize are a Winner's sole responsibility. Prize is not transferable, no substitutions allowed, except by Sponsors who reserve the right to substitute a prize of comparable or greater value, at their sole discretion. All prize details are at Sponsors' discretion.
GENERAL
By submitting a application and/or supplemental materials (as applicable) (collectively, the "application Materials"), Applicant agrees that the application Materials shall become property of the Sponsors (including all rights embodied therein, including but not limited to the copyright) and that the Sponsors and their designees may exploit, reproduce, publish, broadcast, use, edit, adapt and/or modify such application Materials and all elements of such application Materials in any way, in any and all media, now or hereafter known, throughout the world in perpetuity, without limitation and without additional compensation, notification or permission of Applicant or any third party. Each winner agrees to sign any additional license or release that Sponsors may require. Submission of application constitutes Applicant's (or, if a minor, his/her parent's or legal guardian's) consent for Sponsors and their designees to use Applicant's name, hometown and/or likeness for advertising and promotional purposes in any and all media now or hereafter known throughout the world in perpetuity, without further compensation, notification or permission, unless prohibited by law. Released Parties not responsible for incomplete, lost, late, stolen, garbled, undelivered, delayed, inaccurate, misdirected or postage-due applications, Supplemental Materials, email or mail; or for incomplete transmission defaults, computer server failure and/or delayed, garbled or corrupted data transmitted by participants or for any other errors, problems or malfunctions of any kind relating to or in connection with the contest, whether network, computer, technical, mechanical, typographical, printing, human or otherwise, including, without limitation, errors, problems or malfunctions which may occur in connection with the administration of the contest, the processing of applications, any round of judging, the announcement of the prizes or in any contest-related materials. Sponsors reserve the right, in their sole discretion, to cancel, modify or suspend the scholarship process should virus, bugs, non-authorized human intervention or other causes beyond the control of Sponsors corrupt or impair the administration, security, fairness or proper play of the contest. In the event the contest is cancelled, Sponsors may award prizes using all eligible applications received up to the date of cancellation or suspension using the judging procedures outlined above. All Applicants (and, if minors, their parents or legal guardians) agree to release and hold harmless Released Parties from and against any and all claims or damages arising in connection with their participation in the scholarship process (including any travel or activity related thereto), including but not limited to claims or damages associated with NCAA financial aid or eligibility restrictions or the use of any rights granted herein. By participating, Applicants agree to be bound by these Official Rules and the decisions of Sponsors. Sponsor reserves the right to disqualify persons found tampering with or otherwise abusing any aspect of the award process, including, but not limited to, misrepresentations or fraud, as solely determined by Sponsors.
CONSTRUCTION
The invalidity or unenforceability of any provision of these rules shall not affect the validity or enforceability of any other provision. In the event that any such provision is determined to be invalid or otherwise unenforceable, these rules shall be construed in accordance with their terms as if the invalid or unenforceable provision was not contained therein.
QUESTIONS?
Please direct all questions abou the Smart Choices Scholarship Program to smartchoices@wiaa.com.
2023 $5,000 scholarship RECIPIENTS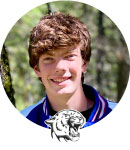 NICHOLAS BAKER
CURLEW
A three-sport athlete at Curlew High School, Nick Baker's leadership has made an impression not only on his teammates but on the greater student body as well.
Baker captained the Curlew baseball, basketball and cross country programs during his athletic career, accruing a number of team awards. He was twice named the Most Valuable Player in basketball while earning similar recognition in cross country as a junior. During that junior season, Baker took ninth place at the WIAA State Cross Country Meet before qualifying again as a senior and finishing 30th.
The senior will graduate with a 4.0 GPA while serving as ASB President and the National Honor Society President as a junior and senior. Baker's time in these leadership positions was highlighted by his work organizing a fundraiser for the Leukemia and Lymphoma Society which saw participation from both students and teachers at Curlew HS.
Baker will attend Whitworth College after high school to pursue a degree in health science with plans to attend medical school.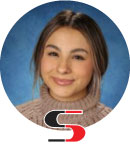 JANSYN CARRIZALES
SUNNYSIDE
Jansyn Carrizales' dedication has defined her time at Sunnyside High School, leading to success and accolades in the realm of athletics, and bettering the lives of others through service and volunteer projects.
Carrizales earned 11 varsity letters as a three-sport athlete for the Grizzlies. She was named the volleyball team's most valuable player during her sophomore, junior and senior seasons and earned All-Conference recognition during each. The star setter finished her volleyball career with 1,315 assists and now holds the Sunnyside school record. Additionally, Carrizales' has been named to all-conference teams in basketball and softball, leading her team to WIAA State Tournament appearances in 2022 and 2023.
Athletics make up only a portion of the achievements that make Carrizales deserving of this award. The salutatorian of the 2023 class will graduate with a 3.99 cumulative GPA while amassing approximately 750 hours of community service through her involvement with the National Honor Society, Special Olympics and the Wounded Warrior Project, among others.
The volleyball standout will continue her career at Carroll College next year while pursuing a degree in psychology with ambitions of attending law school upon graduation.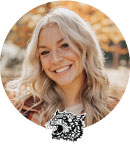 CAMERON SHEETS
W.F. WEST
The impressive resumé of Cameron Sheets highlights her reach within the school and community, but also shows that she excelled to the highest level in all aspects of the student experience while at W.F. West High School.
Since she stepped foot on campus, Sheets has been a game changer for the W.F. West soccer team. In each of her four years, she was named W.F. West's Offensive Player of the Year and was a First Team All-League selection. She impacted the team off the field as well, serving as a captain for three years and leading her teammates through summer training and workouts. Outside of soccer, she was a member of the basketball and track and field teams, bringing her total letter count to seven.
Sheets' athletic achievements are matched by her work in the classroom where she will graduate first in her class with a 4.0 GPA while taking 23 AP/Honors credits. The ASB President has a litany of volunteer organizations to her name, totaling 525 hours of community service. She is most proud to serve as the Chair of the Winter Wishes program where she solicited clothing donations from her peers and community members. The program's success has made a meaningful impact and helps more than 300 students in need each year.
After high school, Sheet's will attend Central Washington University where she intends to continue her soccer career while earning a degree in kinesiology/exercise science.
2023 $1,000 scholarship RECIPIENTS

MCKAILA BALCOM
TRI-CITIES PREP

AMELIA CHIU
NEWPORT

ABIGAIL GOODWIN
ANACORTES

HANNAH JO HAMMERSTROM
SETON CATHOLIC

JACK LESKO
DESALES

JAY MENTINK
SUMNER

ISABELLA MERZOIAN
MARK MORRIS

TAYLOR MEYER
OKANOGAN

REIGHA NIEMEYER
WAHKIAKUM

JESSIE REED
OAKESDALE

JAZMINE RICHEY
GRANDVIEW

IRIS ROGEL
BONNEY LAKE